---
---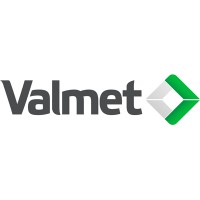 Valmet is a reliable technology partner in the ever-changing energy markets. Based on our decades-long experience, we have the know-how to deliver energy solutions based on biomass, waste or on a mixture of different fuels. Together we can develop innovative, tailored solutions from our wide technology, automation, and services offering.
Valmet offers an extensive flow control portfolio of industry-leading valves, valve automation solutions and related services, including the renowned Neles™, Neles Easyflow™, Jamesbury™, Stonel™, Valvcon™ and Flowrox™ solutions.
Valve solutions for eliminating emissions and going green. Looking for valve solutions for Power-to-X, Power-to-Ammonia and green hydrogen production? Valmet offers a wide range of valve solutions for P2X: hydrogen applications from green electrolysis to blue carbon capture, and the entire journey in between and beyond.
Green Hydrogen Production
Green hydrogen refers to H2 produced from water utilizing surplus renewable energy by the process of electrolysis. Our Valves Portfolio already fulfils the requirements of electrolysis applications as for the PEM, AWE or SOEC electrolyzers of both today and tomorrow.
Valves for Hydrogen Production
Valmet is your valve partner for greener hydrogen processes. Our long experience and comprehensive portfolio cover the majority of applications in the industrial use of hydrogen. Many of the world's leading industrial gas companies already rely on our valves for reliable performance. Also, many downstream end users turn to us when selecting valves for demanding H2 applications.
Valves for Ammonia Production
There are various valves present in the ammonia synthesis loop, controlling the flow of synthesis gas into the converter and ensuring proper recycling of the unreacted synthesis gas. Valmet offers a good selection of suitable valves for ammonia synthesis loop — ensuring safe and reliable operation plus long service life.
Valves for Swing Adsorption
Swing adsorption processes are used to separate or purify gases to produce industrial applicable products. Swing adsorption, whether it be pressure swing adsorption (PSA) or vacuum swing adsorption (VSA), is at the profit center for Industrial Gas manufacturers. The longer and more efficiently this process runs the more productive and profitable the plant will be. Interruptions in the supply of gases like hydrogen, nitrogen and oxygen are unacceptable to you, your customers, and to us.
Valves and Pumps for Energy Industry: Are you facing increasing pressures to keep your power generating process up to code? Feeling the weight of the persistent critical challenges of energy production, ongoing safety concerns and the new wave of regulations? We know the power industry and can help you with any valve solution for top-quality, intelligent flow control.
Power-to-X (PtX) - Valves for gas turbines - Valves for gasification - Valves for geothermal energy - Valves for steam turbines - Valves for Waste-to-Energy plants
Automation, Digitisation & Data Management
Catalysts, Chemicals & Adsorbents
Electrification
Industry Information
Measurement, Testing & Monitoring
Process Licensing / Technology Provider
Pumps, Valves and Seals
Turbomachinery